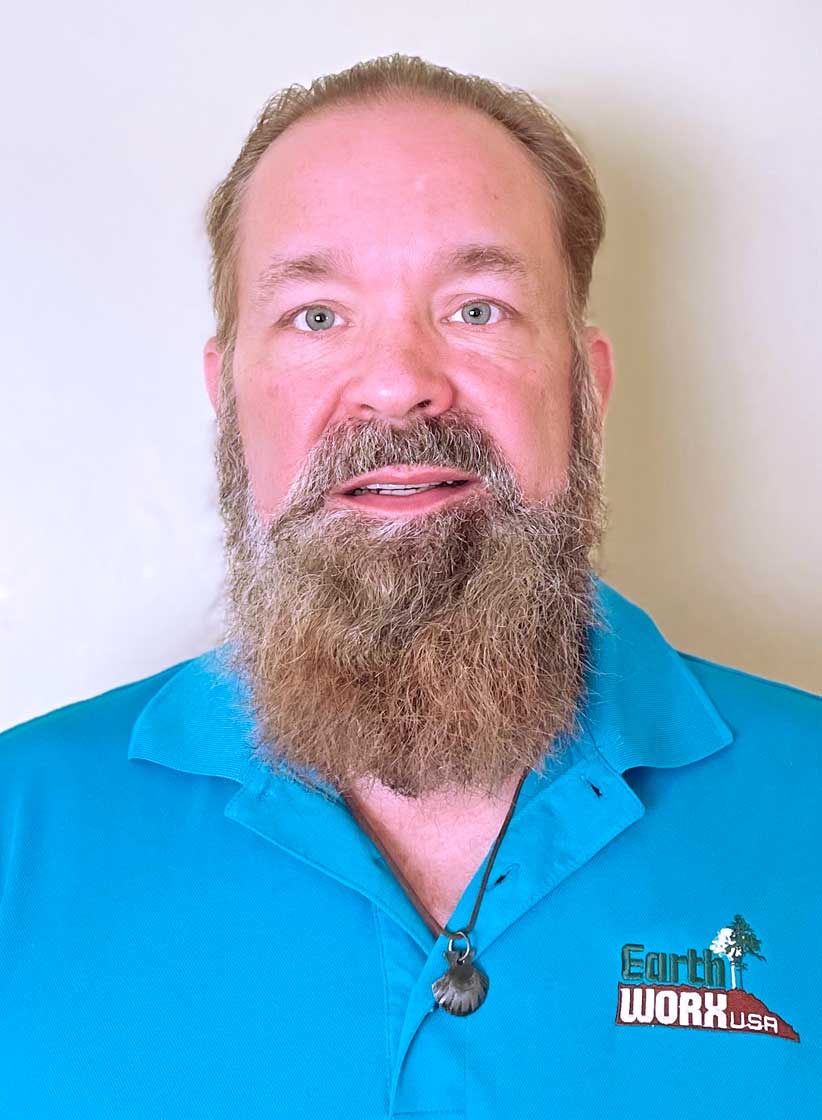 Daniel Stickler
With 30 years experince as a licensed NC general contractor and real-estate investor, Daniel has expertise in developing raw land into residential lots or commercial property.
When Daniel is not working at EarthWorx-USA, he is an avid pilot and hiker that has thru-hiked the Appalachian Trail. Daniel is a proud father to four dogs and enjoys devoting time to helping others.
Call or Text Daniel
336-362-4715
Jay Easley
Having worked 27 years in banking as a commercial lender, Jay will be the primary business development coordinator at EarthWorx-USA. In addition, he will run equipment and work on site.
Jay attends church in Greensboro and regularly volunteers to serve others within the community. His other interests include fly fishing, shooting sports, cooking, and motorcycle riding.
Call, Text, or Email Jay
336-944-7986
jay@earthworx-usa.com
Tim Stickler
Tim has 25 years experience in residential construction as a superintendent and carpenter. He is the primary equipment operator and customer relations partner at EarthWorx-USA. Tim is also an experienced mechanic with expertise on equipment and repairs.
Tim is a proud father to two adult children. He is an active church member who volunteers regularly.
NOTE: If we are in the field operating heavy equipment, we will return calls and texts at the end of the day.